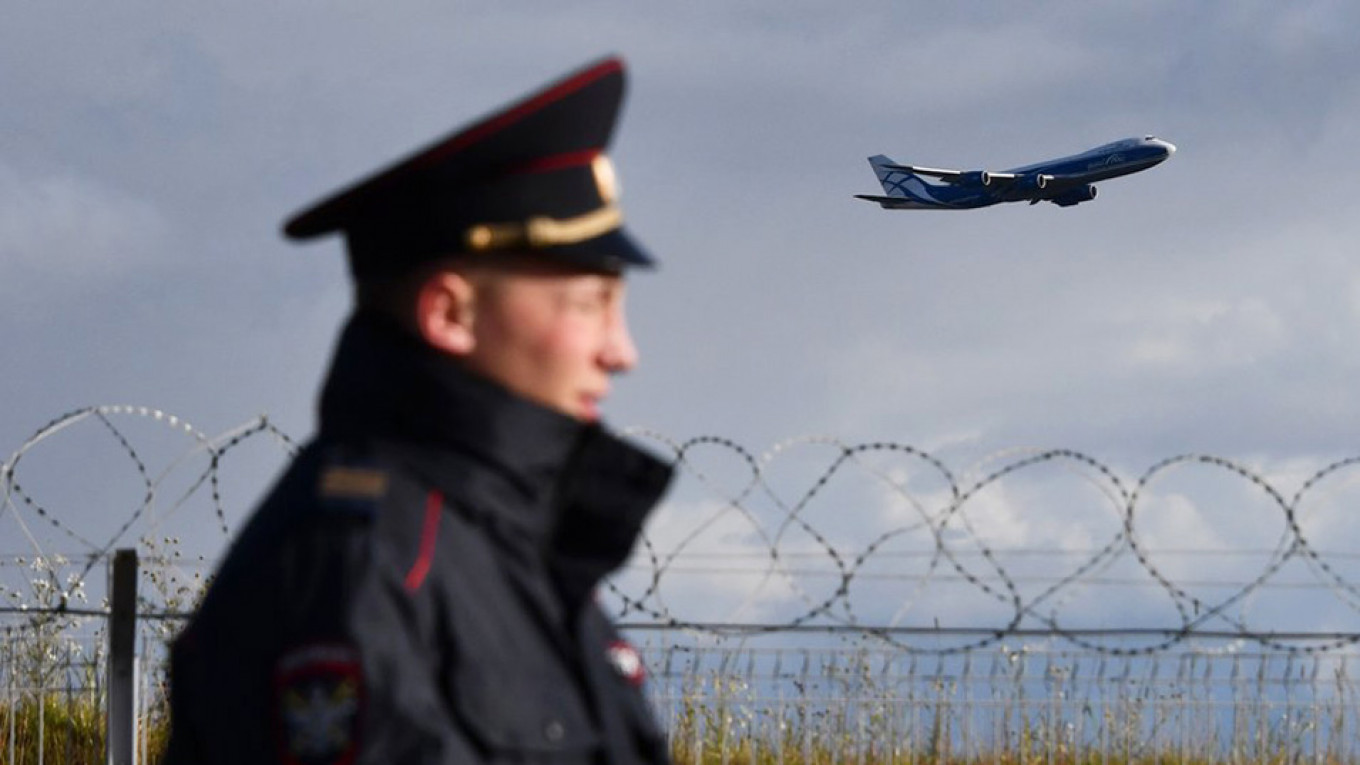 Austrian Airlines cancelled a Vienna-Moscow flight on Thursday, saying Russian authorities had not approved a route change for the plane to be able to avoid Belarusian airspace.
The airline said it had suspended flights over Belarusian airspace in line with a recommendation by the European Union Aviation Safety Agency (EASA), making a route change for the Vienna-Moscow flight necessary.
"A change in flight routes must be approved by the authorities. The Russian authorities did not give us this permission," the airline said in a statement to AFP.
Austria's transport ministry confirmed the flight had been cancelled.
"According to our information Russian authorities did not approve a change to the flight route," the ministry said in a statement to AFP.
Russia's transport ministry told AFP that it had "no comment for now."
Belarus sparked global fury by diverting an Athens-to-Vilnius Ryanair plane on Sunday and arresting an exiled dissident in Minsk.
In response, EU leaders on Monday decided to ban Belarusian carriers from European airspace and airports as well as recommending that EU carriers should also avoid Belarusian airspace.
Austrian Airlines is part of Germany's Lufthansa.
Lufthansa confirmed to AFP that all its airlines were "currently avoiding Belarusian airspace."
Scheduled flights to Moscow and Saint Petersburg continued, it said.