The Japanese government says coronavirus vaccine certificates that the country issues will be valid in five nations, including Italy and Austria.

It said people with the proof of vaccination will be exempt from self-quarantine rules, or face relaxed requirements, when entering Italy, Austria, Turkey, Bulgaria or Poland.
The government says South Korea recognizes Japanese certificates as one of the documents required to get exemptions from the country's isolation measures.
Those who have valid Japanese passports will be able to apply for the certificates through municipality offices, starting from Monday.
Chief Cabinet Secretary Kato Katsunobu told reporters that Japan will negotiate with other governments in order to make the certificates valid in more countries.
– NHK
[embedded content]
---
Beach reopens 10 years after tsunami
NHK – Jul 18
A popular beach in Iwate prefecture that was badly damaged in the 2011 Great East Japan Earthquake and Tsunami has reopened for the first time since the disaster.
Japan Tour in 8K
– Jul 15
Japan is a mix of energies and panoramas. The great number of nuances of this destination makes it one of the most visited in the world, receiving around 8 million average tourists each year.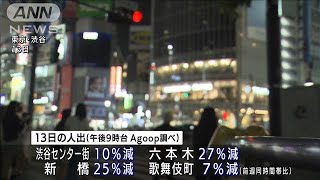 Tokyo crowds remain despite fresh coronavirus emergency
Japan Times – Jul 15
TOKYO – Despite a fresh state of emergency over the coronavirus taking effect in Tokyo on Monday, pedestrian traffic in busy areas of the capital did not dramatically decrease from the week before.
Tour of Tokyo Station 東京駅
Cory May – Jul 14
This is a walking tour inside of Tokyo Station, the main railway terminal in Tokyo. It's the busiest station in Japan with over 4,000 trains passing through it every day.
Tokyo travel hub adds pedestrian-friendly walkway
NHK – Jul 13
Workers have put the final touches on part of a pedestrian walkway that will eventually connect far-flung sections of Tokyo's Shibuya Station as part of an extensive redevelopment program.