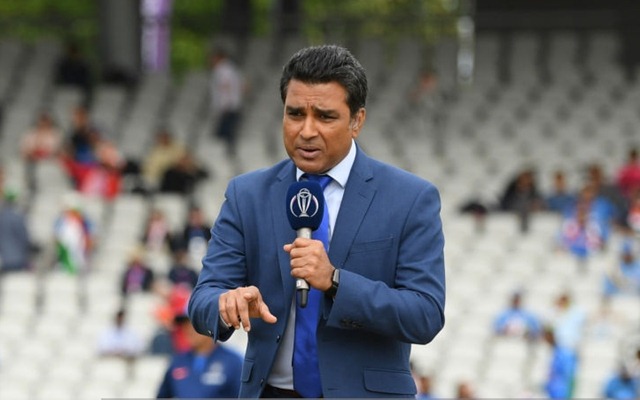 Former Indian cricketer and current commentator, Sanjay Manjrekar has offered his thoughts on the comparison between Bhuvneshwar Kumar and Deepak Chahar. While Kumar has been named in the main 15-member Indian squad for the 2021 T20 World Cup, Chahar is named as a standby player. And, Sanjay Manjrekar feels that Chahar is ahead of Kumar based on current form.
The 56-year-old even cited the example of the legendary Sachin Tendulkar, who in his illustrious 24-year career was constantly compared to batsmen in their prime, and sometimes even Tendulkar was not at the top of his game.
Manjrekar feels that Bhuvneshwar Kumar is also going through the same phase, where he is not able to deliver his best with the ball in hand. The former Indian cricketer also added that Deepak Chahar is at the top of his game right now.
"It is about current form. And you know sometimes Tendulkar, in his long 24-year Test career kept getting compared to guys who were in their prime. And, Tendulkar was sometimes not at the peak of his game. Similar is the case with Bhuvneshwar Kumar, who is not in the prime of his ability, form, and skill, whereas Deepak Chahar is the best we have seen him for a while," said Sanjay Manjrekar in a chat with ESPNCricinfo.
Deepak Chahar is of more value to a T20 team than Bhuvneshwar Kumar: Sanjay Manjrekar
Sanjay Manjrekar also opined that Deepak Chahar currently offers greater value to a T20 side as compared to Bhuvneshwar Kumar, and concluded by stating that there is also a reason why Bhuvneshwar Kumar has been picked in the Indian squad for the T20 World Cup.
"So, when you make a current comparison between the two, I am in no doubt that currently, Deepak Chahar is of greater value in a T20 team than Bhuvneshwar Kumar, but I also understand why Bhuvneshwar is there in the squad. But at this stage, Deepak Chahar is slightly ahead," concluded Sanjay Manjrekar.
India will play their first match of the 2021 edition of the T20 World Cup against their arch-rivals Pakistan on 24th October 2021 in the city of Dubai.