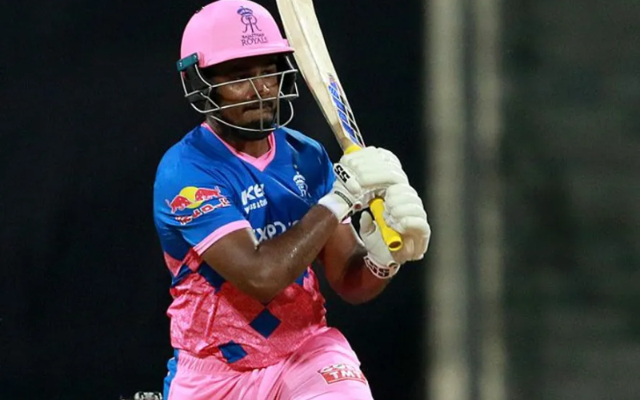 It is not wrong to say that the responsibility of captainship for Rajasthan Royals (RR) in the Indian Premier League (IPL) has brought a sense of calmness and maturity in Sanju Samson's batting. He was announced as the leader of the side by RR management before the start of the 14th edition of the IPL. Although the team has not performed consistently as the management would have hoped for, Samson has so far scored 452 runs in 11 games and is sitting pretty at the second position in the leading run-scorers table this year.
Before the leadership was bestowed upon him, Samson used to score runs but was not scoring them regularly for the RR side. This season, though the elegant right-hand batter has not only led the charge, he has also ably shouldered the team's batting lineup.
After the IPL is over, Sanju Samson will hope to continue his good form in the domestic season for Kerala. Although he is not selected for the upcoming ICC T20 World Cup squad of India, RR director of cricket Kumar Sangakkara opines Samson is ready for India return.
Sanju Samson is a very good player and a special talent: Kumar Sangakkara
"Yeah, we do have one-on-one chats on a lot of things. India aspirations come at a time when the IPL is over. Our chats are very much IPL-focused. Not just his batting but about captaincy, about the team and how we are playing. He is a very good player and a special talent. He has done exceptionally well for us this season. I am sure he has aspirations to play for India and, at some point, I think he will be selected for a longer run. He is good and ready at any time that he is picked," Sangakkara was quoted as saying by Sportskeeda.
RR have not been helped by the unavailability of the star overseas duo Jofra Archer and Ben Stokes. Also their all-rounder Chris Morris has so far looked unimpressive in the UAE leg of the IPL as he has not taken wickets in the three games. RR still have three games left but they need to win all those to stand a chance of qualifying in the playoffs.