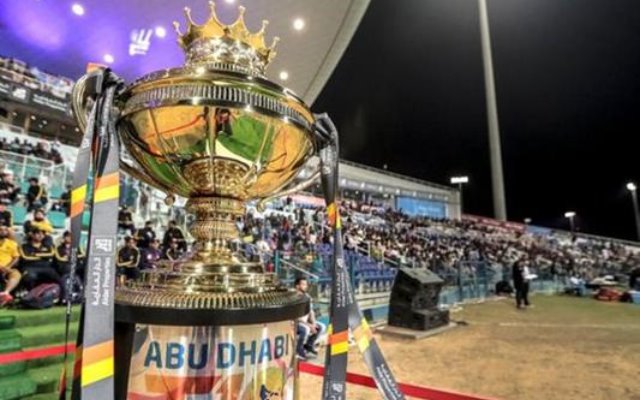 The T10 League in the United Arab Emirates was started just a few years ago as an experiment. However, it seems that the concept of the tournament and the latest format has clicked at the right spot with the fans. It has been recorded that during the recent edition of the tournament, it received an increased percentage of viewership.
According to the reports which have surfaced, the 2021 season of the Abu Dhabi T10 league, which was played in January and February recorded a huge 79.57 percent rise in its TV audience than the edition of 2019. There was no T10 league played in 2020 due to the pandemic and that year's edition was hence played in the early part of 2021. 
Each year the tournament has gained popularity with more and more star players coming to play in this league which is played for about a week or two. As far as the estimates reported by Times Now, 144.2 million people watched the matches on television while another 26.1 million fans caught the action on the OTT platform. 
A total of 170 million fans viewed the T10 league in 2021 
The usage of social media as a tool to promote the league has also worked. Several clips of the tournament matches were shared on their official YouTube page. The same report stated that a global reach of 90 million was attained via Youtube, while the social media handles have attracted around 83 million fans. 
In totality, the Abu Dhabi T10 league has got 92.6 million viewership with TV and OTT in 2019, which was surpassed by the record viewership of 170.3 million in the 2021 season. The overall rise in the audience in that sense amounts to almost 84%. The increased viewership has now also increased the value of the league and the number of sponsors that it will be getting from here on. 
The next edition, which will be the fifth edition, is supposed to be played in November-December 2021. The tournament will hope for even more increased viewership. The tournament is organized by T Ten Sports Management and is approved by the Emirates Cricket Board. Initially, it was played in Sharjah but then moved to Abu Dhabi.