GBP/USD Faces Resistance While EUR/GBP Eyes More Gains – Analytics & Forecasts – 20 June 2022
GBP/USD started a fresh increase above the 1.2150 resistance. EUR/GBP is showing positive signs above the 0.8550 resistance zone.
Important Takeaways for GBP/USD and EUR/GBP
· The British Pound started a decent increase above 1.2150 against the US Dollar.
· There was a break below a key bullish trend line with support near 1.2220 on the hourly chart of GBP/USD.
· EUR/GBP is holding the 0.8580 support but struggling above 0.8600.
· There is a major bullish trend line forming with support near 0.8570 on the hourly chart.
GBP/USD Technical Analysis
The British Pound remained well bid above the 1.1920 zone against the US Dollar. The GBP/USD pair started a decent increase after it broke the 1.2000 resistance.
There was a clear move above the 1.2100 level and the 50 hourly simple moving average. The bulls were even able to clear the 1.2150 resistance. However, the pair struggled near the 1.2400 resistance and started a downside correction….More  info:  blog  FXOpen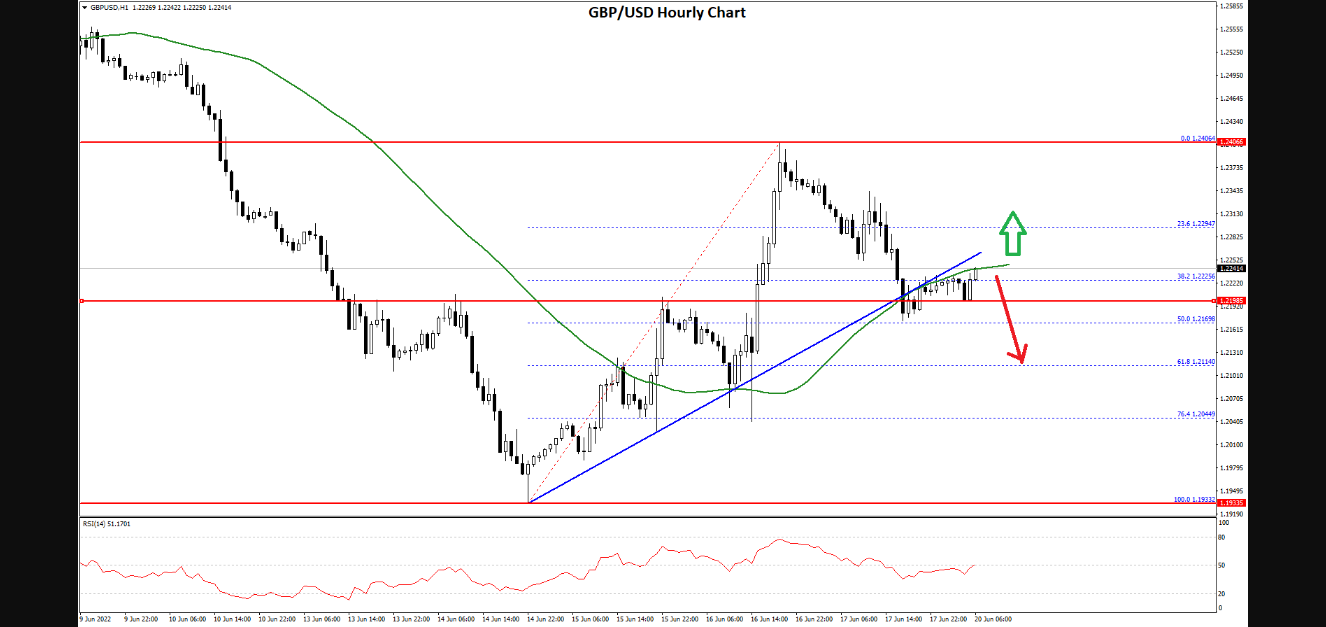 Source link