Xi Jinping to keep up pressure on Taiwan
As Beijing announced that it would continue its military manoeuvres around Taiwan without any end date as its forces prepare for "joint encirclement" of the island, a senior US official has said that the Taiwan crisis is not yet over.
Chinese President Xi Jinping will continue to pile pressure onto the self-governing territory while China goes through a "difficult time" at home, the US Deputy Secretary of State, Wendy Sherman, told The Sydney Morning Herald and The Age in an interview.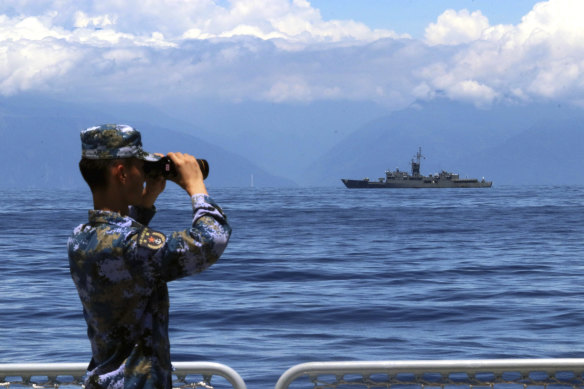 After four days of military exercises that forced the diversion of some commercial shipping and aviation, China's Eastern Military Command on Tuesday stated that it would extend its operations into a new phase.
The next drills were for its forces to prepare for "joint defence" and "joint encirclement" of Taiwan, it said in a statement. The People's Liberation Army forces deployed 39 air force planes in and around the Taiwan Strait on Monday, of which 21 entered Taiwan's air defence zone, according to Taiwan's Defence Ministry. It said 13 mainland naval vessels were deployed.
The Chinese Communist Party propagandist Hu Xijin, former Global Times editor-in-chief, wrote: "Sealing off the island has become a reality that can be staged at any time, and the lifeblood of Taiwan is clearly in the hands of mainland China."
However, Sherman contended that Beijing had not succeeded in "sealing off" Taiwan: "I don't think we have a full-on embargo yet, so let's not give credit to China that they don't deserve," she said in the interview during a visit to Canberra.
"They have stopped some imports to and some exports from Taiwan but they haven't cut off everything. They need that relationship; it's important to both economies. Though we don't know what's going to happen here, I think the world is speaking out."
She pointed out that the G7, ASEAN and, in a trilateral statement from the US, Japan and Australia, governments were calling on Beijing to cease its military manoeuvres: "So I think and hope that the PRC and Xi Jinping will understand that the world does not think that escalation is a good move here."
Source link