Georgia says charge decision is imminent in Trump election interference as grand jury report kept secret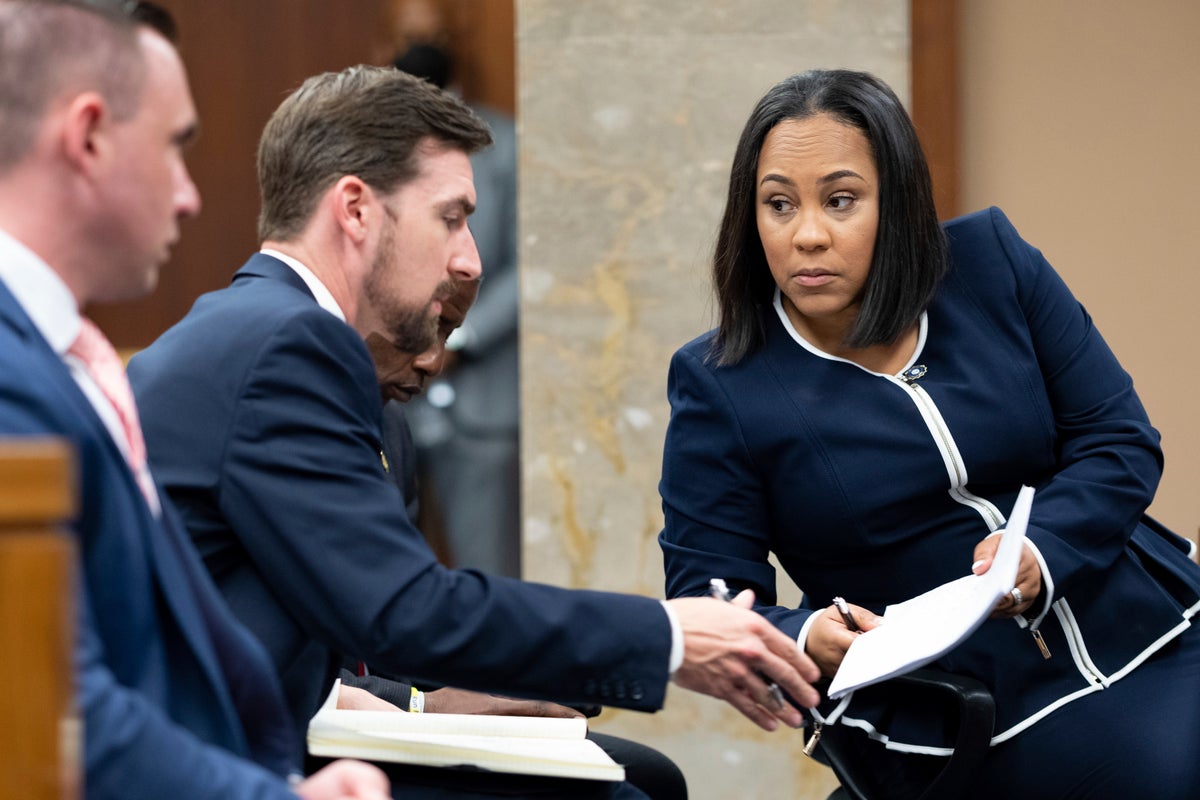 Fulton County, Georgia District Attorney Fani Willis has asked that a special grand jury report on efforts by Donald Trump and his allies to reverse his 2020 election loss to Joe Biden be kept under seal because she is still considering whether to ask for criminal charges against people involved in the schemes.
Speaking before Judge Robert McBurney at a Tuesday hearing to determine whether the report will be released at the request of a group of news organisations, Ms Willis told the judge that making it public at this time could prejudice future cases against potential defendants.
"We think for future defendants to be treated fairly it's not appropriate at this time for the report to be released," she said. She added that "decisions are imminent" regarding whether she will seek indictments from a regular grand jury against people involved in Mr Trump's push to reverse his loss to Mr Biden.
In further arguments before Judge McBurney, Fulton County Assistant District Attorney Donald Wakeford said Ms Willis' office is "not opposed" to an "eventual release" of the report.
"Now is not the time, but eventually, we will have a better idea of when the time will be and … the district attorney's office is not opposed to the eventual release," he said. "It's opposed to it right now, and it's opposed to releasing it without very careful consideration in light of all the other factors that are in play".
The special grand jury, which wrapped up its work last month, was charged with investigating Mr Trump's efforts to reverse his 2020 election defeat to Mr Biden, including his calls to Peach State election officials and a plot to submit forged electoral college documents to the National Archives to give then-vice president Mike Pence a reason to hijack the 6 January 2021 joint session of Congress by declaring him and Mr Trump the winners of the election.
The 23-member grand jury recommended that the report be made public, but because Georgia law doesn't allow special grand juries to issue criminal indictments, Ms Willis must return to a regular grand jury if she decides to seek charges against Mr Trump or any of his associates.
Ms Willis, who began the investigation nearly two years ago, has said she will go where the facts lead. It would be an extraordinary step if she chooses to bring charges against Trump himself, as no American president has ever faced criminal charges in any court of law.
As for who could face charges as a result of her investigation, the probe sought testimony from and about numerous allies of the twice-impeached ex-president, including former New York mayor and Trump attorney Rudy Giuliani, US Sen Lindsey Graham of South Carolina, former White House chief of staff Mark Meadows and former national security adviser Michael Flynn, as well as John Eastman and other lawyers who participated in Trump's attempts to stay in power.
With additional reporting by agencies