UK Labour wants new pact with Europe while warning for 'all possibilities' with China
London: British Labour would forge a new security pact with Europe, back new partnerships with Australia and has warned the UK and its allies must be prepared as Chinese President Xi Jinping is heading in a worrying direction.
In his first major speech to the foreign policy think tank Chatham House, Britain's opposition foreign secretary David Lammy said restoring relations with Europe would be Labour's priority, if it's elected back to power at the next election, which polls widely predict, saying the UK was "lost and disconnected" by Brexit.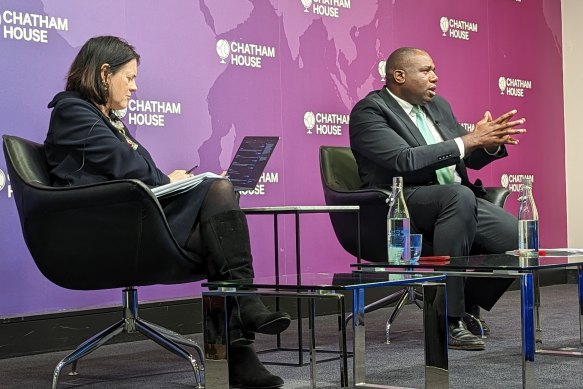 He vowed a new security pact with the EU but said his party would not try to rejoin the single market because it was not appropriate to play "hokey pokey". He said the European Union wanted a consensus in Britain. Brexit divided the country and overshadowed the terms of five Conservative prime ministers.
"We are going to normalise the relationship and build from there, we are not re-entering the single market or the customs union," he said.
He vowed to back new security partnerships with Australia, the United States and Japan and said Labour would drop the so-called tilt to the Indo-Pacific adopted by the current Conservative government.
Loading
The UK's last Integrated Review of Security, Defence, Development and Foreign Policy, a strategic document, envisaged a major and long-term tilt towards the Indo-Pacific with an ambition to become its European partner of choice, offering the most integrated and broadest presence in the region by the end of this decade.
Upon entering office Labour would conduct an audit of the UK-China relationship, he said.
On China, he said that Labour would adopt a strategy of "three Cs: challenge, compete and, where we can, cooperate", which meant the UK would be strong on national security, would stand firm on human rights but engage on climate, trade and health.