Buthelezi lashes out after reports of fallout with king – The Mail & Guardian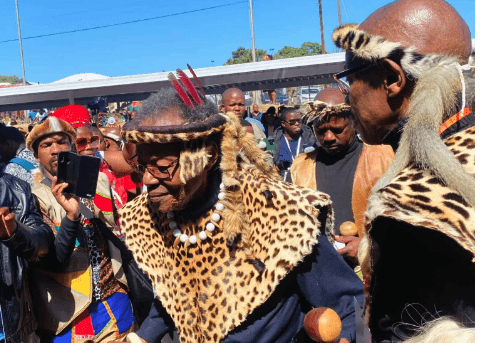 Prime minister of the Zulu. nation, Prince Mangosuthu Buthelezi
Zulu Prime Minister Mangosuthu Buthelezi has lashed out at the media for speculating about him resigning from his position.
Buthelezi was briefing the media on Saturday following numerous media reports that he had a fallout with Zulu King Misuzulu kaZwelithini over the appointment of the chairperson of the Ingonyama Trust Board.
Buthelezi wanted former chairperson Jerome Ngwenya to retain the position but Misuzulu opted for a different choice in Inkosi Thanduyise Mzimela.
"I must point out that when His Majesty the King meets with his Prime Minister, or writes to his Prime Minister, the content of discussions is not intended for public consumption and is by its very nature private and confidential. Yet this has not stopped anyone from pretending to know what His Majesty and I discuss, or from publishing rumours claiming to be reports on our private discussions," said Buthelezi.
He said there was nothing new in attempts to drive a wedge between the king and himself. 
"I have seen these attempts many times over almost 70 years in service. Greed for power and money has always been at the centre of it. I have endured unjust attacks and hateful experiences for the greater part of my life because of the position I hold as the King's Prime Minister. I have tolerated it because I am committed to serving and protecting my King and my nation."
Buthelezi said there was no personal benefit to holding the prime minister position. There was no salary attached to it, and there never had been. 
He said not a cent comes his way for being prime minister. 
He further stated that the media report compromised the court case of King MisuZulu by publishing confidential correspondence between the two parties.
The matter is sub judice and will be heard in court in the next few days. I have no intention of speaking about this case in the media," he said, referring to Prince Simakade Zulu's court case, who is contesting the throne.
He said the matters relating to the Ingonyama Trust Board would be fully aired in his meeting with Amakhosi on May 26 in Empangeni.
This story was first published in The Witness.