UCT council chair Ngonyama quits after panel urges her removal – The Mail & Guardian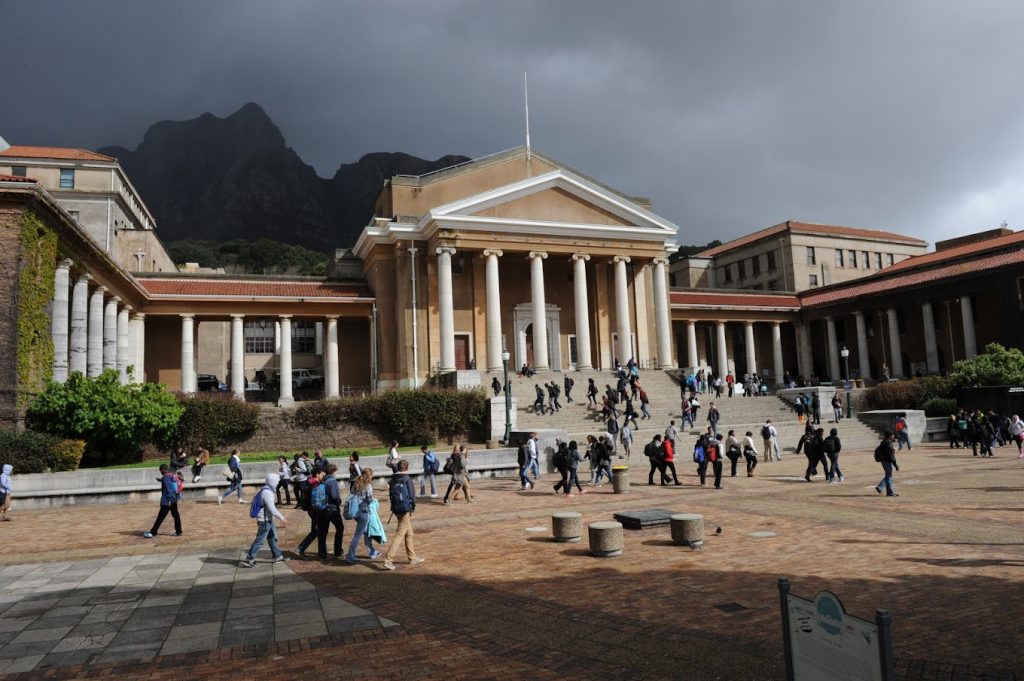 University of Cape Town. Photo: Supplied
The chairperson of University of Cape Town Council, Babalwa Ngonyama, on Monday resigned while alleging that she was not given a fair hearing by an independent panel probing the governance fracas around the departure of professor Liz Lange.
"This decision, which was not a light one, will come into effect immediately," Ngonyama said.
Her resignation comes after the panel, headed by former supreme court of appeal president Lex Mpati, prepared an interim report concluding that "her continued presence as CoC [chair of council] poses a serious risk to the university".
"This, together with her threatened attempt to stymie the work of the panel through an ill-conceived legal stratagem is further proof that she cannot be trusted to fulfil her fiduciary duty to the university," the panel said.
The panel said while its final report would address wider recommendations on governance issues and organisational culture at UCT, it was of the view that the council could not wait until then to remove Ngonyama from her position.
"The decision to remove the CoC cannot wait for the panel to complete its work and finalise its report, much less wait for the matter to be dragged through the courts. The facts are clear and council must act."
The facts showed that, from as early as May 2021, Ngonyama embarked on a campaign to terminate Lange's contract as deputy vice-chancellor for learning and teaching prematurely, while extending the contract of former vice-chancellor Mamokgethi Phakeng for a further five years.
She then initiated a process on 3 January the following year to terminate Lange's contract, although it was the latter's stated wish to remain in the post for another term.
"Between February and March 2022 she enlisted the assistance of the HR department to negotiate Lange's termination," the panel said, recalling that Lange acquiesced and on 17 March signed an agreement to leave.
At a council meeting on the same day, senior human resources officials were asked to leave when Lange's departure and the extension of Phakeng's contract were discussed. That this happened raised questions as to "what was being concealed" because there was no conflict of interest demanding their recusal.
"There is therefore no minutes of the proceedings which, improperly, were conducted in secret," the panel said.
It added that the intention was to allow Ngonyama not to disclose Lange's impending departure at a meeting of the UCT senate five days later.  
When she later asked for the reasons for Lange's departure, she responded to the senate in writing in September to say that these were personal and confidential and that a decision had not yet been finalised in March when the extension of Phakeng's contract was tabled.
"This statement was false," the panel said. It said the following month, when council discussed the matter, Ngonyama failed to recuse herself as she should have done.
What is more, it said she reported to the council that, at a meeting with Lange on 3 January 2022, the latter had become abusive and insisted on being made vice-chancellor.
"This assertion merely needs to be stated to be rejected as a lie," the panel concluded.
To aggravate matters, this contention was published and Lange was defamed in the process.
The panel, in communication with Ngonyama's attorneys, instructed that she submit a written statement responding to the allegations against her, including those surrounding Lange's departure, by 12 May and that she appear before it to answer questions on 17 May.
Ngonyama had challenged the panel's powers to investigate her conduct and demanded the right to cross examine all witnesses who made allegations against her. 
Her attorneys signalled that they had been instructed to launch legal action against the panel and to convey that she would neither answer to the allegations in writing nor testify pending the outcome of the litigation.
In the statement announcing her resignation, Ngonyama reiterated that she had tried to assert the right to cross-examine witnesses and to be availed of their written statements "so that I could thoroughly respond to them".
"I was not afforded that courtesy," she said. "It is important for any person appearing before the panel who needs to respond to claims against them to be given access to any statements or evidence presented by those making the claims against them.Unfortunately, the panel has been unwilling to grant me this opportunity, which conflicts with a basic tenet of procedural fairness."
Hence, she said, her decision to approach the high court.
"It is one thing to focus on improving governance at UCT, it is a completely different matter to use the process in an attempt to lay blame."
Phakeng quit as vice-chancellor at the end of February.
The four-person panel's mandate extended beyond Phakeng's and Ngonyama's conduct in relation to Lange's departure to cover executive relations at the institution and a spate of resignations, in and outside the executive, in recent years.
Its other members are former appellate court judge Azhar Cachalia, public sector governance expert Trish Hanekom and the head of transformation at the University of Witwatersrand, Bernadette Johnson.