Memorial Day celebrated across the region
Share this article paywall-free.
With Memorial Day being Monday, many areas in Washington, Warren and Saratoga Counties will be honoring the fallen men and women who served the nation with parades and ceremonies. South Glens Falls, Glens Falls, Schuylerville, Lake George and Hague are among the places were events are taking place.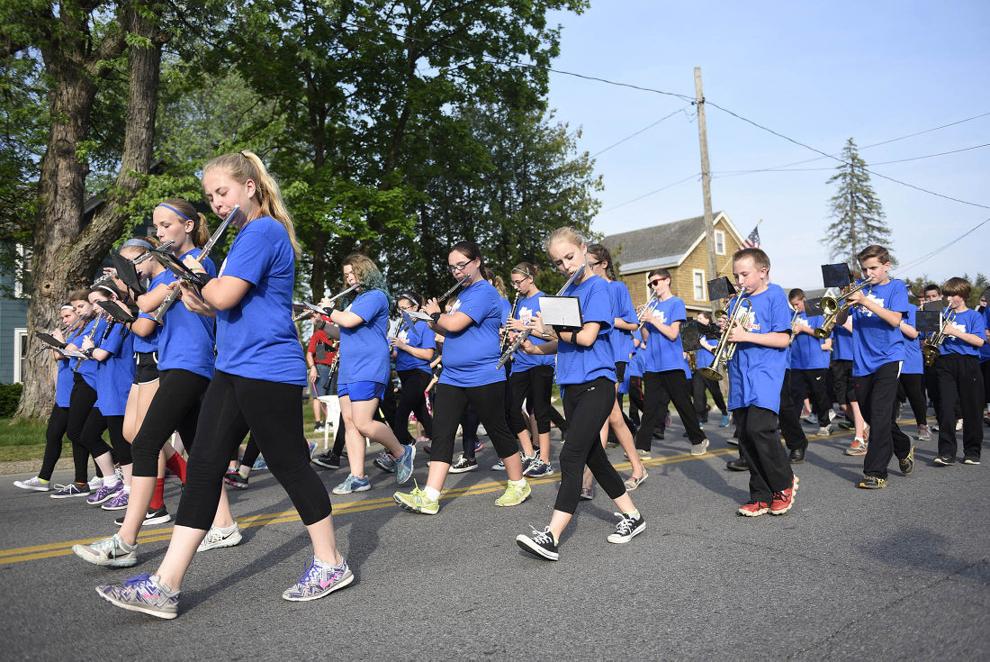 South Glens Falls parade
The South Glens Falls Memorial Day Parade will be held on Friday along Main Street in South Glens Falls.
The parade will step off at 6 p.m. near the intersection of Haviland Avenue and Main Street, proceeding north and ending with a memorial service at the Veteran's Memorial Park at the end of the parade between 7 and 7:30 p.m.
The service will include a wreath-laying ceremony to recognize each of the foreign wars, a benediction, and words of remembrance from Assemblywoman Carrie Woerner.
The parade will include representatives from the American Legion, VFWs, area fire departments and dignitaries. The South Glens Falls High School marching band and acapella group, Vocal Point, as well as Galloway Gaelic Pipe Band will march and perform at the ceremony.
This year's grand marshal is long-time South Glens Falls resident Wayne "Beanie" Bruce.
Bruce served in the Air Force as a sergeant from 1967 to 1971. He then worked as a Saratoga County Sheriff's deputy for over seven years, and the South Glens Falls Police Department for almost thirty years.
As a longtime member and former chief of the South Glens Falls Fire Department, Bruce remains an honorary member.
As a member of the South Glens Falls High School Hall of Fame, he is a three-sport star at South High (1968) who went on to become the longtime truancy officer at his alma mater.
Grilled food and refreshments will be available at The Moreau Community Center from 4 to 6 p.m., and after the parade at the Fraternal Order of Eagles featuring the Marcabes band.
Glens Falls parade and ceremony
The Glens Falls 2023 Memorial Day Parade and Remembrance Ceremony will be held on Monday at the Victory and Peace Monument in Crandall Park.
The parade, a joint effort by the city of Glens Falls and town of Queensbury, will kick off at 10 a.m. and proceed north on Glen Street from Maple Street to Crandall Park.
A remembrance ceremony will be held in Crandall Park in front of the Victory and Peace Monument or at the Recreation Ice Center, 1 Fire Road, if there is inclement weather.
Grand marshals of the parade will be Tim Benner, Harriet Rogers, and Mike Varmette. Warren County Administrator John Taflan will be keynote speaker and there will be appearances from Assemblywoman Carrie Woerner, D-Round Lake, and state Sen. Dan Stec, R-Queensbury.
Gerald B.H. Solomon Saratoga National Cemetery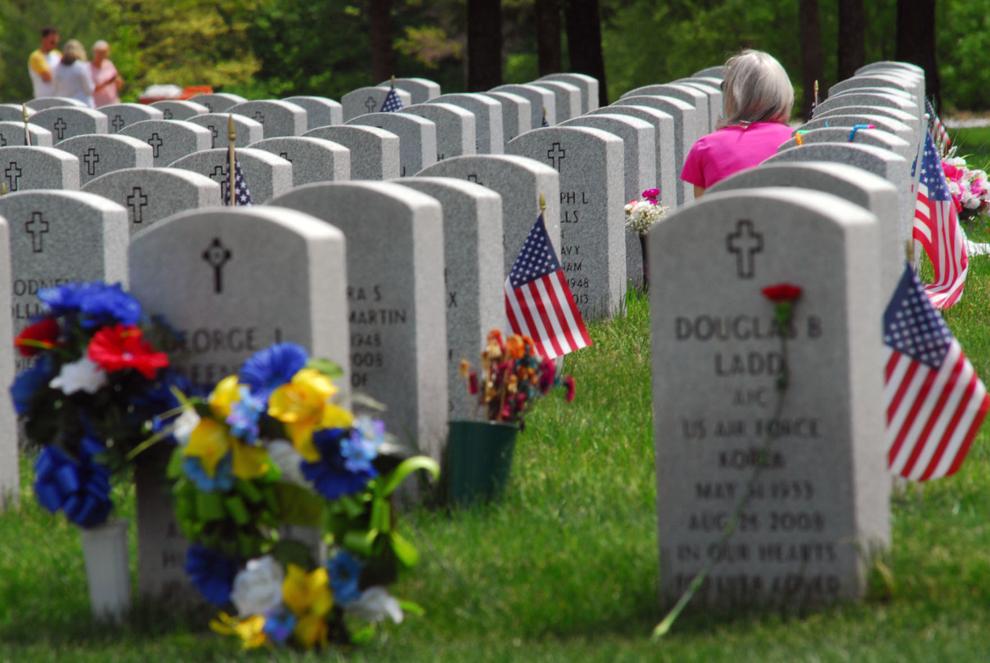 Gerald B.H. Solomon Saratoga National Cemetery in Schuylerville will pay tribute to fallen servicemen and servicewomen at a Memorial Day ceremony on Saturday at 11 a.m.
The cemetery is looking for volunteers to help set up 1,000 plastic folding chairs on Friday at 11 a.m.. Volunteers will be meeting at the flag pole.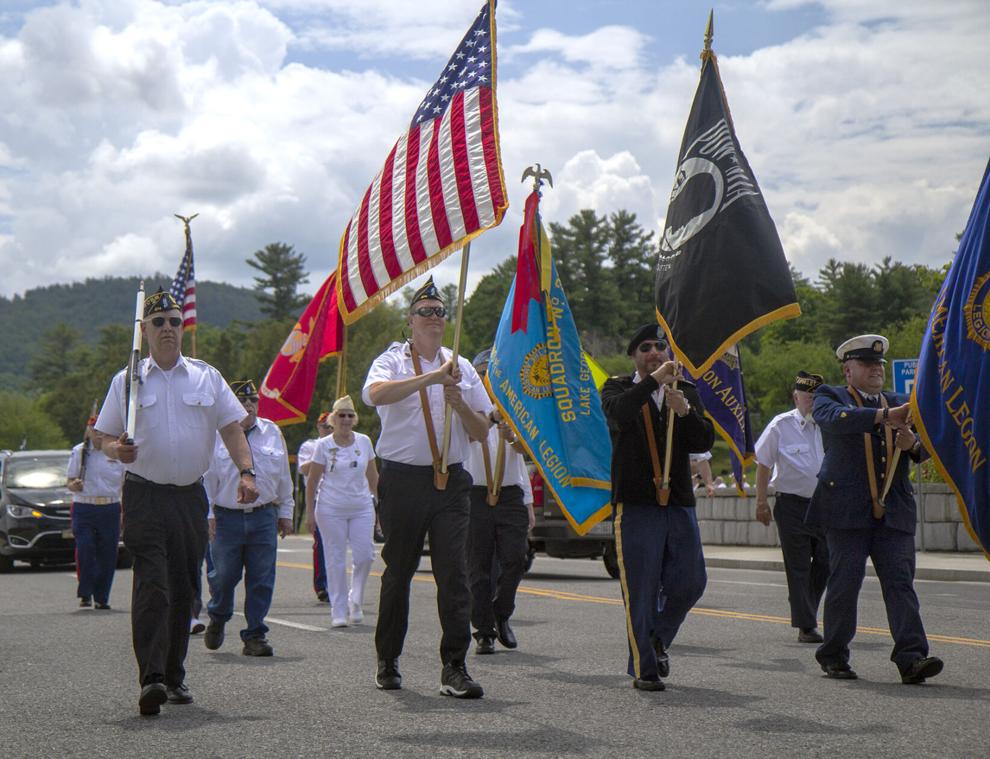 The Lake George Memorial Day Parade steps off from West Brook Road at 11:30 a.m. on Saturday and will proceed along Beach Road, up Canada Street to Shepard Park.
A Memorial Day ceremony will follow in the park.
Hague Memorial Day celebration
The Hague 20th Annual Memorial Day Celebration will take place on Saturday at 10 a.m. at the Hague Town Park.
Bands, floats, clowns, classic cars and more will be in the parade. Grand marshals will be Jan and Bob Whitaker. Seniors of the Year, Art and Joan Steitz, also will be honored.
Prizes will be given for best in the parade, most creative, most patriotic, best Adirondack theme, most humorous, best youth, and honorable mention for both adults and youths. Winners to be announced at the memorial dedication service.
Caton Deuso is a staff reporter who covers Glens Falls, Hudson Falls, and can be reached at 518-742-3224 or 518-338-2046.