NexusFX Pro Expert Advisor – Trading Systems – 26 May 2023
NexusFX Pro
By: Brian Robillos
Input Parameters
Timeframe: Select your preferred timeframe for trading.
Spread Filter: Manage entries based on the spread.
Magic Number: Enable trading on multiple timeframes within a single symbol.
Trade Comment: Add personalized descriptions to open positions.
Lots Based on % of Account: Automatically calculate lot sizes based on a percentage of the account balance (default is 0.1).
Hedge Entry Multiplier: Increase the lot size by a specified value when hedging a losing position.
Profit Points: Set a profit value to close all positions when hedging a losing position.
Max Symbol Percent Drawdown: When a drawdown in one symbol reaches a specified level, the EA will pause and check if the account is in profit, then automatically close all positions in the account, including those opened by other Expert Advisors.
Max Account Percent Drawdown: If the overall account experiences a maximum drawdown, it will close all positions in the account.
Buy-Sell Points Distance:Set a specific distance as its profit target range. Once the EA reaches this distance value, it will cease taking additional profits.
Recommended Parameters
Input Parameter

Recommended Value

Important Notes

Timeframe

1-hour chart

Spread Filter

2.0 pips to my broker

Check your broker's average live account spread.

Magic Number

102030

Do not change it when attaching to multiple currencies.

Trade Comment

NexusFX Pro

Do not change it when attaching to multiple currencies.

Lots Based on % of Account

0.10

Always start small and do not risk more than 1% of your account.

Hedge Entry Multiplier

2.0-3.0

The maximum is 3.0, suitable for those with a high-risk tolerance.

Profit Points

20 points

The Maximum value is the value of Buy-Sell Distance Points settings (500 points by default)

Max Symbol Percent Drawdown

10%

Maximum is 15%

Max Account Percent Drawdown

100%

Minimum is 60%.

I'll explain how risk is properly managed.

Buy-Sell Points Distance

500 points

Maximum value is 5000 points
How the EA works
In the first scenario, The Expert Advisor (EA) will randomly open a buy and sell position at any price, and it will actively pursue small profits, targeting a default value of 500 points, until it reaches that target, at which point it will cease placing further orders.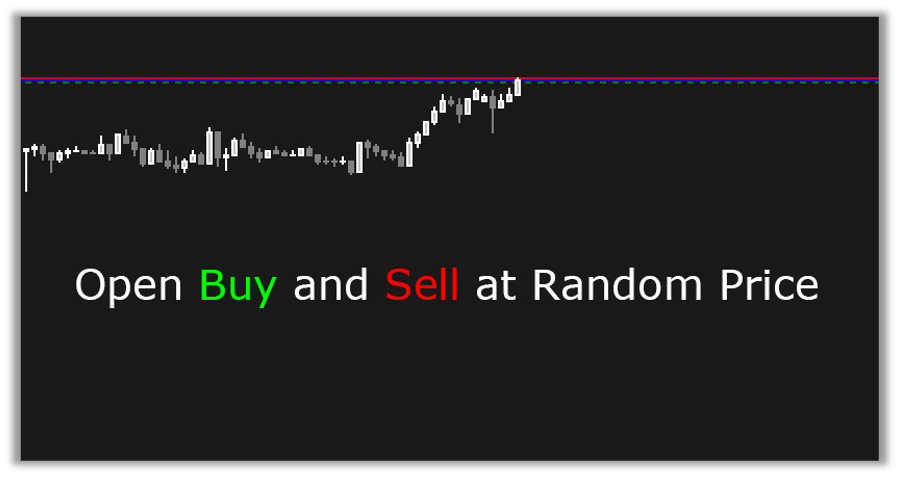 In the second scenario, After locking a floating loss, the EA will then analyze the market for a potential hedging opportunity, and if the trend persists, it will open a hedging position to mitigate the loss.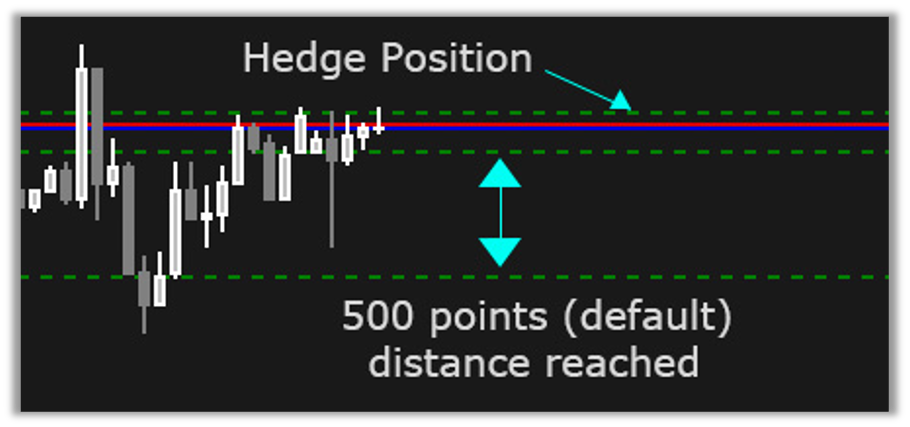 The profit calculation is based on the account balance.
In the case of a micro account, the profit would be 0.02 at 0.10 lot size.
However, for a standard account, the profit at the lot size of 0.01 would be different, specifically 0.20.
How the EA Manage Risk

Problem
Okay, the EA now locked the floating loss and opened a hedge position, but the hedge did not go in the desired direction. The EA now is experiencing further losses, what will the EA do now?
Solution: The EA performs a check on the maximum symbol percent drawdown, and when a currency reaches the predetermined threshold (defaulted at 10% drawdown), the EA automatically evaluates the overall profitability of the entire account. If the EA is connected to multiple currencies, there is a possibility that certain positions may be profitable. In such cases, the collective account is indirectly hedged through the presence of various currency positions. It is essential to maintain the magic number and trade comment unchanged when attaching the EA to multiple currencies to ensure the effectiveness of this approach.
Problem
Okay, now the EA did not reach the breakeven point to close all positions. What will happen now?
Solution: That's why I always advise starting with small investments. Such scenarios can occur in any Expert Advisors. In such cases, the maximum drawdown of the account becomes crucial. I conducted tests on the EA with identical settings across all forex pairs, and although no losses were catastrophic, the highest observed drawdown was approximately 40%. This is precisely why I have set the minimum drawdown at 60%. If, by chance, you were using the EA during that specific date and time and exclusively trading that particular pair, you would certainly survive. However, there is a risk of complete loss for me if the risk is too high. To mitigate this, we can implement the concept of indirect hedging by utilizing the max symbol percent drawdown function.
Recommended pairs
XAUXXX pairs
XAUUSD(Gold)
XAUEUR
XXXJPY pairs
USDJPY
GBPJPY
EURJPY
CADJPY
Gentle reminder
As someone who shares your passion for trading and also sells trading products, I wanted to offer you a friendly reminder about the importance of risk management. Throughout my experience, I've witnessed numerous accounts being wiped out, which is why I prioritize the implementation of effective risk management strategies. Instead of seeking an Expert Advisor that promises quick profits but ultimately leads to devastating losses, it is far more beneficial to choose an EA that consistently generates profits over time. Remember, the true key to success lies in maintaining a steady and sustainable trading approach, ensuring long-term profitability, and safeguarding the capital you've worked hard to accumulate.
Download Timeless, Comfortable, Bespoke and Affluent EA's:
https://www.mql5.com/en/users/robillosbrian-gmail/seller
Disclaimer
NexusFX Pro is an educational Expert Advisor. Any information, advice or trading strategy should NOT be understood in any way as a personalized investment operating advice, nor as a solicitation to collect public savings. The results presented, real or simulated, the trading analysis, the training videos and the general material published are intended as information for an indistinct public and do not constitute any guarantee regarding hypothetical future operating performance. The speculative trading activity involves significant economic risks and anyone doing it does so under their own exclusive responsibility, therefore NexusFX Pro and the author non assumes no responsibility for any direct or indirect damage related to investment decisions made by the reader. Therefore, the reader exonerates author, within the limits of the law, from any liability in any case connected or deriving from the use of the information present.