Ramaphosa names Molemela as SCA president – The Mail & Guardian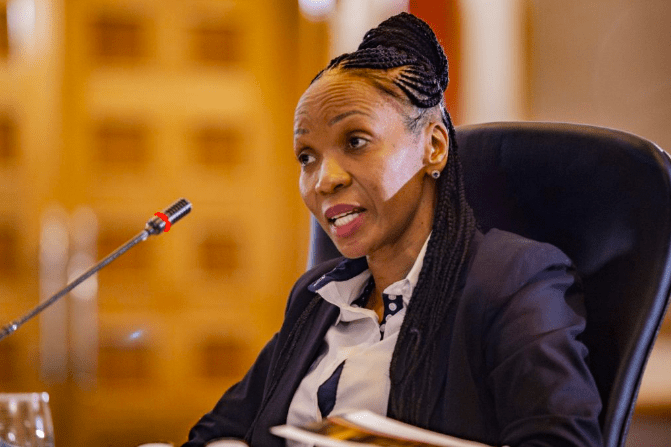 President Cyril Ramaphosa has appointed Justice Mahube Molemela as president of the supreme court of appeal (SCA), his office confirmed on Friday.
The appointment, which was considered a formality after the endorsement of the Judicial Service Commission (JSC) of her nomination, will take effect on 1 June, the presidency said.
Molemela will become the second woman to lead the appellate court, after deputy Chief Justice Mandisa Maya.
In her interview with the JSC, Molemela said that if she were appointed president, she would remain in the post until retirement, rather than seek promotion to the constitutional court.
"I, here and now, want to assure the nation that if I am appointed to that position, I will retire from that position."
She said this was because she understood the need for continuity and stability at the SCA.
"I have noticed how a lot of people believe in me and I will not let those people down. And if I am appointed to the position, I will stay in the position and will not make myself available to the constitutional court."
Molemela has served on the bench for 15 years. She became judge president of the Free State in 2015, only the second woman to head a division, before joining the SCA in 2018.
She is widely regarded as a wise choice for president of the appellate court, with Judges Matter praising her leadership qualities and intellectual independence.
She has written a number of dissenting judgments that were upheld by the constitutional court. These included Morudi and others v NC Housing Services and Development Co and others, which concerned the rights of shareholders in a company in the Northern Cape who argued that they had been denied their right of access to court.
Molemela has acted on the constitutional court and served as a judge on the labour appeal court and the competition appeal court.
She was one of five judges nominated by the JSC for appointment to the apex court in 2021, of whom Ramaphosa eventually appointed justices Jody Kollapen and Rammaka Mathopo. She was nominated again in 2022, when the president appointed Justice Owen Rogers.