Rupert Murdoch steps down as chairman of Fox and News Corp
New York: Rupert Murdoch will step down as the head of Fox and News Corp.
After building an empire over seven decades, the Australian-born media mogul announced on Thursday (US time) that he will transition from his roles as chair of Fox Corporation and executive chairman of News Corp in November.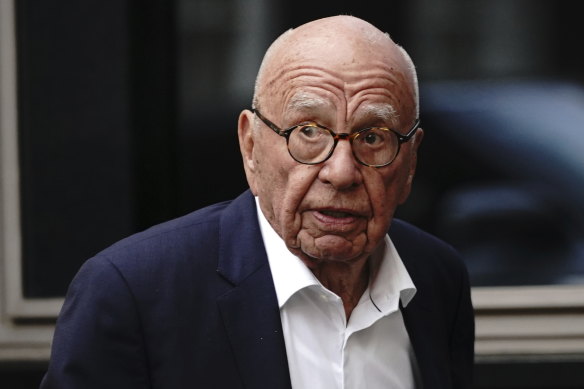 His son Lachlan will become the sole chairman of both companies, while Rupert Murdoch will become "chairman emeritus".
The 92-year-old informed colleagues in a letter to staff, saying that he was still in good health but it "the time is right to take on different roles."
"I am writing to let you all know that I have decided to transition to the role of Chairman Emeritus at Fox and News," Murdoch wrote.
"For my entire professional life, I have been engaged daily with news and ideas, and that will not change. But the time is right for me to take on different roles, knowing that we have truly talented teams and a passionate, principled leader in Lachlan who will become sole Chairman of both companies.
"Our companies are in robust health, as am I. Our opportunities far exceed our commercial challenges. We have every reason to be optimistic about the coming years – I certainly am, and plan to be here to participate in them," he added.
"In my new role, I can guarantee you that I will be involved every day in the contest of ideas."
More to come.