Russia tests new nuclear submarine with Bulava missile – World News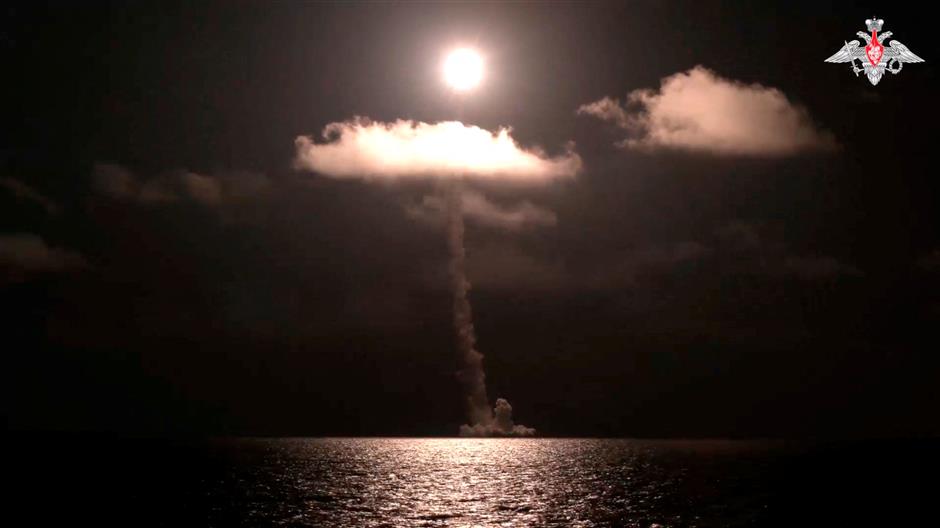 Reuters
Russia's new nuclear-powered submarine Imperator Alexander III test launches the Bulava ballistic missile, designed to carry nuclear warheads, from the White Sea, in this screengrab taken from a video released on November 5.
The new nuclear-powered submarine Emperor Alexander III successfully carried out a test launch of a Bulava ballistic missile, the Russian Defense Ministry said on Sunday.
The test launch was conducted from the White Sea to a target on the Kamchatka Peninsula, the ministry said in a statement published on its social media channel.
"The missile firing took place in normal mode from an underwater position. The missile's warheads arrived at the designated area on time," the statement said.
The ministry added that the test launch was the final element of the state testing program for the new submarine, which will soon join the Russian Navy.
The Emperor Alexander III is the fourth submarine of the Borey-A project, which aims to build eight nuclear-powered submarines armed with the Bulava missile.
These submarines belong to the fourth generation and are part of the underwater forces of the Northern and Pacific fleets.