Investigation targets corruption in Portuguese gov't – World News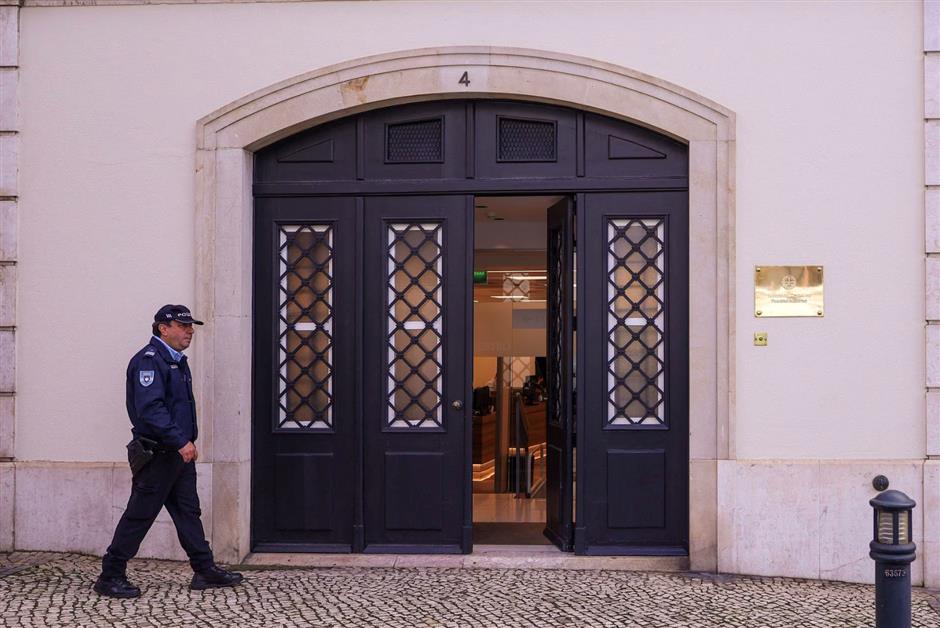 Reuters
A policemen passes by Portugal Prime Minister official redidence in Sao Bento Palace, Lisbon, Portugal, November 7.
The Public Security Police (PSP) and the Portuguese Public Prosecutor's Office on Tuesday carried out searches into several ministries, including the office and the official residence of Portuguese Prime Minister Antonio Costa.
An inquiry was initiated to probe suspected crimes related to Portuguese government involvement in lithium and green hydrogen exploitation.
According to the newspaper Publico, arrests have already been made, including Costa's chief of staff, Vitor Escaria, and a personal consultant to the prime minister, Diogo Lacerda Machado. The investigations also target Minister of Environment and Climate Action Duarte Cordeiro, Minister of Infrastructure Joao Galamba, and Cordeiro's predecessor Joao Pedro Matos Fernandes, as per local reports.
One line of criminal investigation pertains to a major project involving green hydrogen in the seaside city of Sines, with an investment exceeding 1.5 billion euros (US$1.6 billion).
Around 140 police officers were mobilized for the search operation, and the inquiry is led by the Central Department of Investigation and Action of the Public Prosecutor's Office (DCIAP), Lusa news agency reported, citing a PSP source.
The Ministry of the Environment and Climate Action confirmed the PSP searches at its facilities, while an official source from the environment ministry said that they were not yet aware of the reason for the searches.
In November 2020, the Sabado magazine reported that the DCIAP had opened an inquiry into suspicions of influence peddling and corruption in the hydrogen project. Joao Galamba, who was the Secretary of State for Energy at the time, was among the individuals being investigated.